League Moves into the Home Stretch of a Great Year

David Adams, MCUL & Affiliates CEO
Hello, welcome to this special edition of Priority Report. As we head into the final quarter of the year, I want to take a moment to review where we've been successful and outline some of the items that are still on our "to do" list. 2014 has been a great year so far, full of major advances for the industry and the League.

Our League financials show strong performance, allowing us to provide a fourth consecutive year of dues rebates to credit unions. In the next few days, you will receive an email from me that will include the amount of your credit union's dues rebate, along with several options of how you'd like to direct those funds to be spent. As we have in the past, we'll be encouraging credit unions to earmark their rebates to the CU Link campaign for 2015 or to the A Stronger Financial Michigan fund to help expand our voice on important issues.
As you know, low MCUL dues are only possible through the strong performance of CU Solutions Group, and I'm pleased to report that after another profitable year, our Member Net Assets have increased $2.4 million, with strong stock market conditions pushing investment income up by $1 million and our year-to-date subsidiary income totaling $4.4 million. All these factors continue to enable the league to offer association services with low member dues and high-quality services.

CU Solutions Group continues its strong performance with year-to-date net income of $6.3 million and revenue on target at $38.2 million. As you may have heard, we also realized a $2.5 million gain on the sale of our investment in Gas Station TV.
These positive results are important, because they help us to fund League services as well as the CU Link cooperative advertising campaign and A Stronger Financial Michigan.
For this issue of Priority Report, and as a quarterly update from our organization, I have invited the leaders within our company to give you an update of what they are working on in their areas.
Ken Ross,
Executive Vice President and COO of MCUL
As you know, our mission at MCUL is to help Credit Unions serve, grow and remain strong. We do this by providing services like advocacy and lobbying, creating outstanding education events and training sessions, as well as keeping you up-to-date and informed through our publications and website.
We're kicking off our cooperative advertising fundraising campaign earlier this year than ever before, and in 2015 we'll be rolling out new creative content for the 2016 campaign in the summer to better align with your annual budget and planning cycle. In the last week, you should have received a mailing that outlines your 2015 fair share contribution as well as results from our 2014 campaign. I encourage you to consider making your Fair Share contribution this year, and take advantage of the 50 percent marketing incentive and the $1.3 million in matching funds provided by MCUL & Affiliates.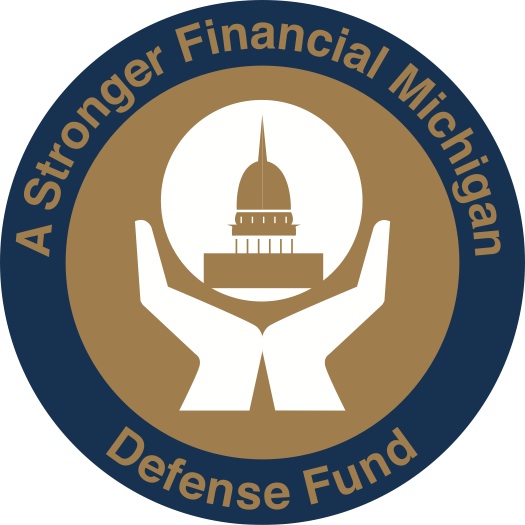 This year we have been successful at stepping up our advocacy through a variety of channels. First, through A Stronger Financial Michigan we invested $1.5 million on TV, radio and digital to highlight issues of importance to the industry, and in doing so, highlighting the strong support we received from key policymakers including Gov. Rick Snyder, U.S. Senate candidate Gary Peters and Congressman Dan Benishek. We also did our part in voicing strong opposition to the NCUA's overly broad and potentially damaging RBC proposal, with several hundred comment letters coming from Michigan credit unions.
And we expect to roll out an updated and streamlined website before the end of this year. The site will be easy to use, no matter what type of device you are on, whether it's a desktop computer, laptop, tablet or smartphone. After the new site launches, we'll be looking for your feedback so we can continue to make improvements to meet your needs.
Its hard to believe but its been 11 years since we passed the modernized Michigan Credit Union Act, which is widely considered the most progressive law in the nation for credit unions. Not content to rest on our laurels, we've undertaken a review process designed to identify desirable changes that we need to incorporate into our Act plan on having legislation introduced next session. If you have any changes that you'd like to see considered to be included, please be sure to give me a call to discuss.
Looking ahead to 2015, MCUL will continue to work closely with CUNA, particularly with the new CEO, Jim Nussle coming on board, to focus our national advocacy efforts on meaningful efforts, like pressing for a modernization of our federal credit union act and providing an outright exemption for community based institutions, like credit unions, under $80 billion in assets.
Kieran Marion
, Vice President of Government Affairs
Thank you for taking the time to read this update. I appreciate the opportunity to let you know about some important work we are doing on your behalf. This month we are celebrating important victories on key legislation that will benefit the Credit Union industry.
Gov. Rick Snyder recently signed a new law to require electronic lien titling for vehicles. This change will reduce title fraud that was possible under Michigan's paper-based system – which has been a major problem for some credit unions. Credit Unions will need to learn how to work within the electronic system, so our education department is already developing programming for 2015 to ensure you know what the changes are and how they will impact you well in advance of the deadlines.
MCUL is proud to offer a suite of compliance solutions to assist credit unions, and will be working throughout 2015 to tailor these efforts for credit unions of all size. Focusing on the three-tiered approach of "advocacy, information and implementation," MCUL & Affiliates offers best-in-class service on many levels. Our association team actively advocates on behalf of the industry and individual credit unions on key issues, and assists credit unions on a daily basis through the Compliance Helpline. They actively communicate on new requirements through publications and League InfoSight. Our compliance consultants are available to assist credit unions with their compliance needs from "A to Z," with core products like Policy Pro and the new ComplySight available to credit unions to maximize assistance. Look for more exciting innovations to improve and enhance our existing services in 2015.
Renee Werth
, Vice President of Education and Events
As MCUL & Affiliates' begins to wrap up our 2014 training schedule, I want to take a moment to thank everyone who has taken advantage of the valuable educational sessions we've offered.
Over the past year we have hosted more than 100 conferences and remote learning sessions, and have had the pleasure to work with thousands of you to provide tools and resources to help you succeed.
At our events, we have featured thought-leaders including Josh Linkner, a bestselling author who has engaged all of us with finding a Road to Reinvention, and Tansley Stearns, the chief impact officer from the Filene's Research Institute who has shown the importance of putting innovation into action.
We are already well into the planning process for 2015 and encourage you to start thinking about training and professional development needs for your staff and volunteers.
We are working hard to reinvent agendas, activities, session formats and networking opportunities, all in an effort to create more valuable experiences and provide you more useful information.
To help you plan for the coming year, we have created a 2015 Training Budget Worksheet that can be downloaded from mcul.org, under the blue Education tab. Here you will find events, dates and locations, as well as pricing details for budgeting purposes.
Because we are dedicated to helping credit unions serve, grow and remain strong, you can rely on us to be your source for timely and relevant information such as electronic lien titling that Kieran talked about, which will be covered at major in-person conferences and in webinar format throughout 2015.
The New Year will be here before we know it, so take this time to think and plan ahead for upcoming events such as the Lending and Marketing Conference, Feb. 10-11, and the Compliance Conference, Feb. 12-13, the Spring Leadership Development Conference, March 20-22 and the MCUL GAC April 21-22 – all especially developed for you, your staff and your volunteers. Watch Monitor for the latest updates on these conferences and more and you can visit the MCUL Education homepage.

Drew Egan,
President and COO of CU Solutions Group
CU Solutions Group continues to provide an excellent array of products that are designed to help each credit union serve their members, grow, and remain financially strong. At the same time, all Michigan
Credit Unions
benefit because CU Solutions Group profits allow MCUL to offer the lowest dues of any league in the country while providing an extremely high level of service.

Starting with Michigan Solutions, we're excited that so many Credit Unions are finding ways to extend credit at lower rates than other non-prime lenders through LoanPlus CMS. This isn't just an award-winning GPS technology that helps Credit Unions track their collateral. It also helps members own the cars they need to get their lives and their credit scores back on track. Please check the events and webinars section on cusolutionsgroup.com for upcoming webinars.

Additionally, in the Marketing Solutions area, we are finalizing plans to launch a National Save To Win prize-linked savings program across six states. We are in discussions with several other states where laws are favorable to a national prize-linked savings program. We are also completing development to offer a strong marketing automation platform to assist Credit Unions in fully engaging members. Keep an eye on our website for more information, or reach out to your league representative. Contact Jessica Thelen at Jessica.Thelen@cusolutionsgroup.com to learn more.
With Technology Solutions, we continue to focus on the delivery of remote banking solutions. In conjunction with Access Softek, we introduced Mobile Finance Manager last year. One of the great advantages of this product is that it contains a Personal Finance Manager add-on to offer members a dashboard, a cash flow calendar, net worth graphs, budgeting tools, and expense and financial goals trackers. We also continue to investigate digital and mobile wallet solutions, and with the release of Apple Pay, we continue to have discussions with major players in this area, including Apple, to determine how we can best support credit unions with this new technology. From creating new websites to providing products that keep you ahead of the competition, Technology Solutions is here to help.

Speaking of technology, we are excited about ComplySight's momentum in the Michigan market as a compliance management solution. Michigan leads the country in Credit Unions utilizing this tool for dealing with the ever-growing regulations Credit Unions face. Additionally, Michigan's small-asset-size Credit Unions are benefiting from receiving ComplySight free of charge. Please visit LeagueInfosight.com for more information.
In just about any business, employees are the most important resource. We know employees are doubly important to Credit Unions because of the importance of the relationships they build with members.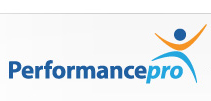 As you plan for 2015, I'm sure addressing employee performance is just one of your goals. Using Performance Pro from our HR Performance Solutions team helps simplify the review process and improve communication with staff. After an extensive market comparison, one client shared their reasons for choosing Performance Pro: it's affordable, priced considerably less than comparable products; administration is easy and user-friendly; weighted performance factors can be assigned globally; and it provides real-time tabulation of individual merit scores.

Combine that with Compease for an efficient and cost-effective way to handle all of your employee salary administration needs. Compease is the only product with exclusive use of leading salary data from CUNA.
This has been an exciting year for Membership Enhancements with the rebranding of Love My Credit Union Rewards.

The rewards program is now more cohesive, has a new name with stronger connection to Credit Unions, has simpler marketing requirements and has an easier enrollment process. These simplified marketing requirements and new enrollment options make it easier for credit unions to add member value, garner loyalty, boost loans, drive transactions and earn noninterest income. With the big sales months of November and December just around the corner, promoting Love My Credit Union Rewards can mean more discounts for your members and more loans for your credit union.
David Adams
I want to thank you for this opportunity to highlight some of the key priorities we are working on at MCUL & Affiliates. We are always working to support the efforts of
Credit Unions,
helping you to serve, grow and remain strong. If there is something we can do to better serve you, please don't hesitate to reach out to me, your league representative or anyone else on my staff. We want to hear from you.