MCUL to Issue 50 Percent Dues Rebate Again

By David Adams
You have a strong partner in MCUL & Affiliates, and your continued support of CU Solutions Group products has once again resulted in a profitable year for our subsidiary. Through the end of July, net income for MCUL & Affiliates is $1.8 million, which outperformed the budget by $837,000. Members Net Assets ended the period at $68.1 million. In light of these strong financial results, I am pleased to announce that MCUL will again provide members a 50 percent dues rebate this fall. While some credit unions may decide to use the rebate to help their bottom line, we will provide options for Credit Unions that wish to support the CU Link campaign, the Michigan Credit Union Foundation or A Stronger Financial Michigan with these funds.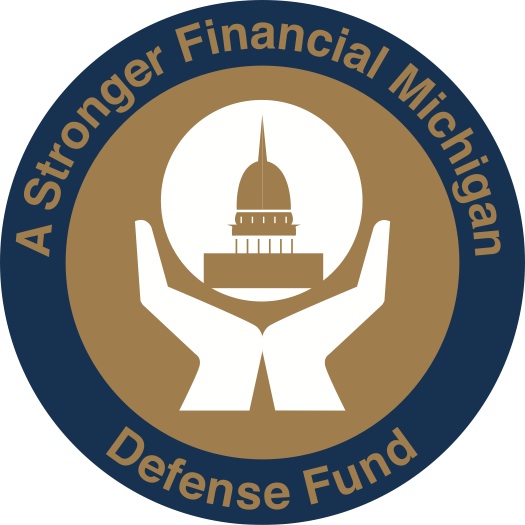 As you may know, this is a big month for A Stronger Financial Michigan, our advocacy fund formerly known as CURE. Starting in early August, we launched a statewide media campaign using television, radio and digital channels to highlight public officials who have been especially supportive to Michigan credit unions. In the ads, we encourage consumers to thank Gov. Rick Snyder for his work to improve the state economy and to thank U.S. Senate candidate Gary Peters for his support of small businesses and the auto industry. In northern Michigan, we have radio ads running that focus on the work of Representative Dan Benishek to improve access to credit for Michigan families. And for the first time in 2014, your credit union can support A Stronger Financial Michigan by making direct corporate contributions to the fund. I encourage every Credit Union to join with us by providing financial support to this fund.
Of course, that money is used to support credit union-friendly candidates in elections across the state. In the Aug. 5 primaries, we saw the majority of MCUL-endorsed candidates do well. Mike Bishop and John Moolenaar won their Republican primaries and Debbie Dingell won her Democratic primary for Congress. Rudy Hobbs, our endorsed candidate to replace Peters in the U.S. House, narrowly lost his bid for the Democratic nomination. In the state Legislature, only one MCUL-endorsed candidate, Republican Frank Foster, failed to win his primary.

We are also building awareness at the grassroots level in communities around the state this summer, working to spread the message about the Credit Union difference. In early August, CU Link sponsored the Buy Michigan Now Fest in Northville, which allowed Credit Unions to connect with consumers interested in patronizing local businesses, like Credit Unions. We also had a booth at the U.P. State Fair in Escanaba and collaborated with several credit unions at the Microbrew and Music Festival in Traverse City. In the Saginaw area, we are working with the Impact Saginaw group of Credit Unions to help with a free zoo day for families. My staff would love to hear about the community events that you will be participating in to see whether we can leverage our efforts by working together. Contact your League Representative to learn more.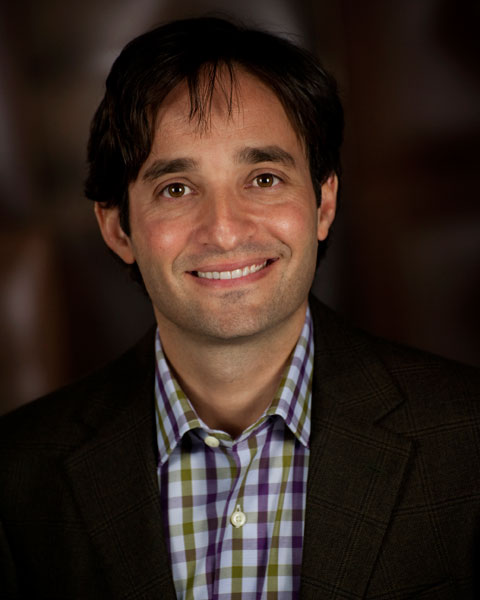 Linkner

Now, I'll turn to Education and Events, where our team is working on an event that should be of particular interest to CEOs and other Credit Union leaders. We know CEOs don't often have the opportunity to network exclusively with their peer group, which is what makes our Executive Summit the ideal retreat for top executives to gather and discuss strategies for leading the industry into the future. We are pleased to announce that Michigan entrepreneur and author Josh Linkner will join the event remotely to discuss how executives can disrupt and transform their organizations. Following Linkner's presentation, I will facilitate a follow-up session helping all of us to identify some disruptive ideas to position Credit Unions for the future. The summit takes place Sept. 17-19 at the Inn at Bay Harbor. If you haven't taken the time to sign up, I encourage you to do so quickly as space is limited for this event.
And while it has been a quiet month in Congress and the state Legislature as our elected officials concentrate on the election season, our government affairs team remains focused on several issues.
At the federal level, we continue to work to educate our House and Senate members about the heavy burden associated with compliance to Consumer Financial Protection Bureau regulations. At the state level, the Legislature will return in September, when we hope to make progress on several measures, including electronic titling and lien release for vehicles, as well homestead tax and recording process reforms.
We will also be working to educate our state elected officials about why they should oppose an effort to allow payday lenders to expand into the installment loan business. If you haven't done so yet, take a few moments – and encourage your staff and volunteers as well – to send an email to your state legislators to oppose the payday lending expansion.
On the regulatory side, we are keeping a close eye on NCUA, particularly the Risk Based Capital proposal. NCUA Chair Debbie Matz said that Credit Unions presented many valid concerns and that the agency was listening carefully. We do know that they plan to lower the risk weightings on investments, mortgages, member business loans and CUSOs as well as extend the implementation period beyond the proposed 18-month timeframe.
At its July board meeting, the NCUA proposed to eliminate the current five percent fixed-asset cap for federal Credit Unions under the NCUA's current Fixed Asset rule. Additionally, Chairman Matz indicated the NCUA will look to give greater flexibility to Credit Unions offering member business loans. While this appears to be good news from the NCUA, the devil is always in the details, and I would ask you to stand ready to provide your comments when these proposals are released.
Finally, I'd like to briefly share recent highlights from our service corporation, CU Solutions Group. The products offered by CUSG are a key way that we help Credit Unions serve, grow and remain strong.

As I've shared with you in previous reports, one of biggest initiatives this year is rebranding Invest in America to Love My Credit Union Rewards, which went live to members on Aug. 1. The rebrand of our program reflects added value for each of our stakeholders. First – The new name has a stronger tie to credit unions and allows CU Solutions Group to add more partners. Second – Streamlined marketing requirements and new, multi-partner materials strengthen the value propositions for member acquisition, loan growth and member retention. And finally – credit union members have a fresh site to navigate that organizes savings opportunities by category; so they can really take advantage of the exclusive discounts that they get, just for being credit union members. Take a few moments to look at the new Love My Credit Union Rewards website to see the changes.
All of our partner programs are doing very well this year, but the GM discount program is really moving the needle. More than 57,000 vehicles have been sold year-to-date with an estimated $575 million in auto loans for Credit Unions. With growth like this – more than 150 percent year-over-year – it's not surprising to see growth in our GM real-time loan lead program. When a Credit Union signs up at the premium level, you receive an email every time one of your members requests an authorization code for the GM discount. Because ninety percent of members requesting an authorization code ultimately purchase a GM vehicle, it's a great opportunity to help your members with financing while also growing your loan portfolio.
We have also recently begun strategic planning for 2015, and part of the process includes reviewing our structure to focus on the things that matter most. We are looking at acquiring or merging with an advertising agency to enhance our Marketing Solutions products. To prepare for that, we are working to combine the expertise of the Marketing and Technology groups to strengthen our offerings and reinforce synergies that already exist.
A good example of the overlap between Marketing and Technology is the current focus on digital marketing. The teams are working on a digital marketing package which includes a lead generation/marketing automation tool that will allow Credit Unions to send targeted communications with a way to measure return on investment. We are also launching a series of Digital Marketing Webinars to help Credit Unions understand how easy it can be to get started with things like responsive design, pay per click advertising and social media. If you visit the events and webinars section of our CU Solutions Group website, you can register to learn more about how digital marketing can help Credit Unions be more competitive in the marketplace.

On the technology front, ComplySight is now available nationwide with state compliance data included. ComplySight helps streamline the compliance process by providing tracking and measurement through a web-based portal. Because we know small-asset Credit Unions are being hammered by regulatory burdens, I am pleased to announce that your MCUL Board has agreed to provide Michigan Credit Unions under $50 million with FREE access to Complysite. We know they will benefit from this powerful new tool which we will now offer as a benefit of membership.

| | |
| --- | --- |
| | |
In our HR Performance Solutions division, we continue to enhance the integration between Performance Pro and Compease. Client metrics have shown that Performance Pro can reduce administration expense by 67 percent and total performance management program expense by 38 percent – all in the first year. Combine that with a salary administration tool like Compease, which can deliver nearly 4-to-1 in cost savings, and you've got a comprehensive tool that can dramatically improve your operation. Clients really seem to be enjoying the value that their integration delivers, not to mention the client support we have behind them.
I hope you will find some time to visit our website or contact your league representatives to talk about these solutions and more.
As you know, MCUL and Affiliates is always working to ensure your success, and we look forward to helping your Credit Union achieve its objectives. Please feel free to reach out to me at David.Adams@mcul.org or to any member of my staff if you have any questions. We look forward to hearing from you.