December 2014 Priority Report - CU Link, Cadillac, Love to Shop and More

By David Adams
It's hard to believe that it's already December and we're winding down another successful year at Michigan Credit Union League and Affiliates. While I enjoy every opportunity to share the work we are doing on your behalf, it's particularly gratifying at this time of year because it's also an opportunity to thank all of you who have helped make it a great year.
To show our thanks for your support, MCUL has shipped out boxes of Michigan-made treats along with the affiliation packet and 2015 dues invoice. Please accept this small gift as a thank you for your support throughout 2014. I hope you will take some time to look through the affiliation packet to see all of the benefits of partnering with CUNA and MCUL. The league has long enjoyed a very high affiliation rate, currently at 98 percent. Because of the success of CU Solutions Group and our investments, MCUL is able to continue to offer the lowest dues by far of any league in the country, while still offering the highest level of service.

One of the most visible ways MCUL serves its Credit Unions is through the CU Link cooperative advertising program. The campaign is having a positive impact on consumers' awareness of credit unions, which we track annually through a consumer awareness survey. In this year's study, 64 percent of respondents were able to recall one of the key messages used this year: "With better fees and lower interest rates, the best place to do all of your banking is at a Credit Union." MCUL and CUSG will again contribute $1.3 million to the 2015 campaign, and we are asking credit unions match this amount and so our message can be heard across Michigan.
Please feel free to reach out to your league representative for more information about affiliation or cooperative advertising.
Our goal is to continue to support Michigan Credit Unions through excellent products and services offered by CU Solutions Group and its six divisions. To that end, I encourage you to look to CU Solutions Group first when seeking new vendors in lending and operations, HR performance, membership enhancements, marketing, technology and Michigan Solutions.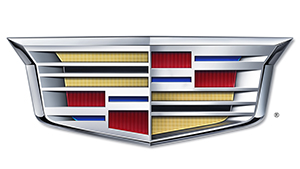 By bringing Cadillac back into the GM discount program, we created more opportunities for individuals to finance their auto loans through Credit Unions. We urge Credit Unions to continue promoting this special offer until its end date on Jan. 5. We have high hopes that the GM luxury brand will become a permanent part of our program and need your support to make it happen. If your Credit Union isn't enrolled in our GM premium program, you're missing out on real-time loan leads when members request an authorization code; plus you can use this exclusive discount to promote auto loans available through your Credit Union.

CU Solutions Group is utilizing Gas Station TV as a tool to promote the GM discount and highlight the time-sensitive Cadillac offer. By airing our GM discount program video at local gas stations, we are helping Credit Unions to increase loan opportunities, gain new members, and retain current members.
GSTV is available at many local gas stations including Speedway, Shell, Exxon, and Chevron and is a great marketing tool for Credit Unions. Please consider using our marketing consultants to develop your own GSTV marketing campaign. Our consultants will map your branch locations to the nearest GSTV gas stations, bundle marketing and analytic services, and help create your customized video spot. Visit the Marketing Solutions section of our website at cusolutionsgroup.com to learn more.

We also encourage you to take advantage of the opportunity for added exposure by linking your credit union to the leading Love to Shop brands. With our Love to Shop program, your members receive huge discounts and cash back just for shopping at their favorite online stores such as like Target, Macy's, Best Buy and Apple. With more than 1,500 online and in-store retailers in our Love to Shop program, Credit Unions stand to gain credit card and debit card transactions.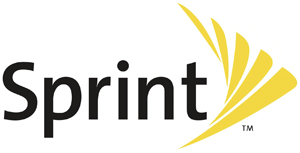 The timing is also right for Credit Unions to promote our exclusive Sprint discount to help your members save some money after all the spending for the holidays. Our Sprint partnership gives valuable discounts on the cost of monthly cell phone service, activation, device upgrades and much more.

Right after the holidays, Credit Unions will be gearing up for tax season. Our TurboTax program provides Credit Unions the opportunity to build member loyalty and retention, cross-sell loan products and services, and capture tax refund direct deposits and investments – all while saving your members money on America's number one online tax preparation service. Our Turbo Tax program makes filing taxes simple and affordable for your members.

We've made it easier for Credit Unions to meet the marketing requirements for all of our Love My Credit Union Rewards programs, and are seeing higher participation with each of our partner programs. The customer-friendly discounts offered through GM and Cadillac, Love to Shop and Sprint are sure to have had a huge impact on the increased popularity of Credit Unions. Visit the partner center at lovemycreditunion.org to learn more about how this powerful program can help build member loyalty for your credit union, while providing non-interest income to your bottom line.
In other divisions of CU Solutions Group, I want to make you aware of some recent developments.
Our HR Performance Solutions division is enhancing Performance Pro and Compease. First, we are integrating Performance Pro with the various core HR systems that Credit Unions use. This integration will mean users won't need to input employee data into Performance Pro if it is already entered into their core HR system. In some cases, the integration will allow for a single-point sign-on system. So if an administrator is logged into the core HR system, they will already be logged into Performance Pro.
Plus, next year, get ready to use your smartphone to fill out performance appraisals. We are building a Performance Pro app to do just that. We are also redesigning Performance Pro's user interface to enhance reporting, ease of use and reliability. More Credit Unions every year are benefiting from the multiple-appraiser feature within Performance Pro. Based on this feedback, employees get a broader perspective on how to improve their performance.
More than 70 Credit Unions have already migrated to the next-generation cloud-based Compease. This product is uniquely positioned to serve the credit union marketplace, featuring some key benefits that include safe and secure online access, data sharing and integration with Performance Pro, real-time annual salary data updates and a graphically enhanced employee dashboard for at-a-glance updates.
For more information about how to implement these benefits within your culture, please reach out to the HR Performance Solutions team.
Technology Solutions is making critical improvements to the Form Builder module on our flagship Content Management System. It will allow for easy creation and placement of forms on your website. Security options allow you to email information to staff or, for sensitive information, make it available only through a secured database. We encourage you to reach out to our Technology Solutions team to learn more about how CMS could streamline management of your website.
One other project I want to highlight is a new auto loan product launched by Lending & Operation Solutions that will provide new revenue opportunities. We will launch DrivingSense in partnership with Auto Financial Group to provide a residual-based auto lending solution. Members using the programs have lower auto payments, flexible loan terms and the benefits of eliminating negative vehicle equity, and credit unions can compete with lease programs. Contact your league representative to learn more.

Back on the League side, we are getting ready for our 2015 conferences, webinars and training sessions, starting with the 2015 Lending and Market Conference, Feb. 10-11. Attendees can stay on top of topics such as "The Future of Lending" and "How Apple Pay Changes Everything." The conference features about two dozen sessions that will help your staff stay on top of new ideas and trends.
During the conference, we are offering something new: compressed, 20-minute "Personal Power" segments that allow attendees to focus on specific tools and resources to improve their life at work and beyond. Google Analytics and getting the most out of Pinterest are two topics that will be featured in this new format.
The Lending and Marketing Conference is immediately followed by the Compliance Conference. The Compliance Conference will feature a newly expanded two-day format set for Feb. 12-13. Key focus areas will include online accounts, e-signing and advertising and promotions.
Both events will be at MotorCity Casino Hotel in Detroit. Be sure to check out the full conference agendas and register staff today at mcul.org. Click on the education tab to learn more.
In our government affairs area, we continue to pay close attention to federal and state issues that could impact Credit Unions. During the Legislature's recently completed lame duck session, we focused on a couple of important issues.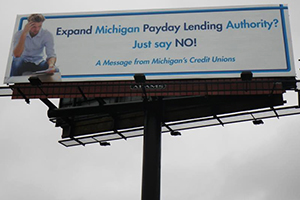 First, you are probably aware of the payday lending bill that has been introduced in the state Legislature. Our billboard campaign clearly spelled out our position that this bill would be harmful for Michigan consumers, and our legislators are listening. Another state bill would expand pawn broker laws. It would allow for blind loans and accelerated fees on such products as car loans. Like payday lending expansion, we think this bill would put Michigan consumers at greater risk from predatory lenders.
Please continue to watch Monitor and our homepage for updates on these regulatory and legislative issues. We'll let you know if there is anything you can do to help.
As we close out another productive year and plan for the next one, I hope you will take some time to reflect on the positive contributions you have made to your members and to thank your employees for their hard work in moving your Credit Union forward. I wish you the most joyous of holiday seasons.