MCUL Embarks on the Road to Reinvention

By David Adams
Welcome to the September edition of Priority Report. Each month I look forward to the opportunity to share a quick summary of the important things we are doing at MCUL & Affiliates. This is meant to keep you well-informed, as well as to spark dialog about how we can be of service to you.
Before we get into the details about our priorities, let's look at the industry financial performance for the second quarter, which was released earlier this month. Credit unions continue to do very well according to these numbers. Loan growth was broad-based across seven key categories, driven by huge growth in member business loans of 20.6 percent. Auto loans grew as well, 15 percent for used cars and 12.3 percent for new cars. Not only that, but delinquency levels in the last two quarters are at 14-year lows while the aggregate capital ratio rose to 11.4 percent.
We are not surprised to see that membership also continues to grow, since we just celebrated 100 million memberships nationwide last month. In Michigan, credit unions added 40,000 new members in the first two quarters of 2014. The 2.3 percent year-over-year increase in memberships greatly exceeds growth in the state's population, which expanded by only 0.1% in 2013.
All these great results come as we are looking to the future and working through our planning process for 2015, just as you are for your credit unions. This year, I challenged my staff to look for ways to reinvent the way we help credit unions serve, grow and remain strong. We want to do everything we can to help our Credit Unions remain vibrant as the world around us changes at lightning speed.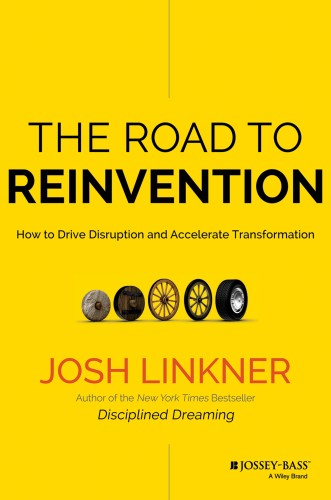 To serve as a guidebook, I handed out copies of "The Road to Reinvention," a new book by Detroit entrepreneur Josh Linkner. I challenged my staff to learn the lessons of this book and find new ways to make a bigger impact for Credit Unions. Josh was a keynote speaker at our Annual Convention and Exposition a year and a half ago, and again at our recent Executive Summit. During the coming months, we will talk about the ways this reinvention initiative has impacted the league and CUSG and the work we do on your behalf.
While we think about reinvention and what 2015 will look like, we have not lost sight of the work still left to do as we move into the last quarter of 2014.
October is shaping up to be a busy month of community and industry outreach, as we celebrate International Credit Union Week and participate in other important events on behalf of our industry.
To start off the month, we are kicking off the nomination period for the MCUL and MCUF annual awards. Through this program, which culminates in an honors breakfast at the annual convention in June, we honor the dedicated, community-minded and innovative people associated with our credit union industry. Nominations are due no later than Nov. 21. I encourage you to look around at the great work that is being done, and submit several nominations from your credit union this year. Click here to find information about these award opportunities on our MCUL website.
Beginning Oct. 13, MCUL will conduct an annual online auction to support the MCUL state PAC and the Children's Miracle Network. We are now collecting donated items, or funds to purchase items. For information or to make a donation, contact Political Affairs Coordinator Melissa Osborn at Melissa.Osborn@mcul.org.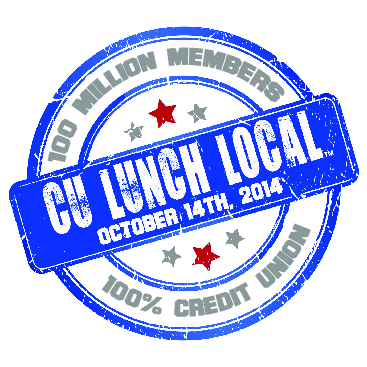 Also for Credit Union Week, we are participating in the third-annual CU Lunch Local on Oct. 14. This cash mob-style event encourages the entire industry to support local businesses for coffee, lunch and other purchases. This event, which started in Michigan, continues to expand and now includes 10 states. Look for CU Lunch Local on Facebook to join the effort, share your photos and build awareness.
On International Credit Union Day, Oct. 16, the Flint Chapter will host a Teen Reality Fair for 125 seniors at Carman-Ainsworth High School. The fair will help the teens learn how to make wise choices within a budget. State Rep. Charles Smiley, D-Burton, will be on hand. MCUL provides materials and information for Credit Unions to host Teen Reality Fairs, and we encourage you to work in your own community to bring this valuable resource to students. Click here to learn more about hosting a Teen Reality Fair.
The following week, MCUL and many credit unions are working with Gov. Rick Snyder to support a program called Reinventing MI Retirement, which will be held at nine locations across the state. The free event will provide useful resources, tools and presentations on retirement topics. MCUL & Affiliates has sponsored the event, as has Michigan Schools and Government CU. Many other credit unions in the state are participating at one of the sites. Read this Monitor article to learn more about Reinventing MI Retirement.
As credit unions join together to help members and consumers plan for retirement, in Lansing we are watching out for lower-income consumers. A bill in the state Legislature would allow payday lenders to provide installment loans, which is an expansion of an industry that already traps consumers in a cycle of debt. These installment loans would come with a 9.75 percent monthly service fee, which adds up to an effective interest rate of more than 200 percent. We are taking proactive steps to stop the bill in the House Financial Services Committee. Stay tuned, we will let you know when we need your assistance fighting this legislation.
We are also waiting for a new law to be signed this fall that will require vehicle titles to be done electronically. MCUL and several member credit unions pushed this important reform over the past year, to reduce title fraud and help credit unions realize new efficiencies.
In Washington, Congress is mostly focused on the upcoming election, so not much is expected to get done until after Nov. 4. The most important priority, in the short and long term, is the continued pursuit of meaningful regulatory relief. We will continue to work to significantly increase and index the direct examination thresholds, and go further to exempt Credit Unions from a majority of the regulations.
But stories directly from Credit Unions have a bigger impact. So, our governmental affairs staff would like to hear anecdotal stories about how regulations are impacting your ability to serve your members, and what sort of measures would help. Feel free to reach out to our lobbying team – Ken Ross, Kieran Marion, Jordan Kingdon or myself – to discuss ideas about legislation or regulatory relief measures.
Turning to CU Solutions Group; our organization is always paving the way for credit unions when it comes to the latest innovations. And speaking of innovation – it's exciting to see Apple enter the mobile payment space with Apple Pay. Apple Pay is a mobile payment solution that allows people to easily and securely make purchases with their iPhone 6, iPhone 6 Plus and Apple Watch devices. We will be watching closely as their launch continues; especially as we watch our own mobile banking product – Mobile Finance Manager – ramp up.
Mobile Finance Manager has everything your credit union needs in mobile banking. This one product brings you the latest mobile technologies that let your members access your credit union by integrating three key technologies: native downloadable credit union apps, mobile-optimized Web and SMS texting. On Oct. 15, our remote services specialist Chris Steffes is hosting a webinar that can help you evaluate mobile banking options, and determine what approach will best serve your members. Visit our event calendar on the CUSG website to register.

In addition to the latest technologies, we are always working to improve the programs we offer to Credit Unions in Michigan and across the country. Love My Credit Union Rewards, the new brand for Invest in America, is one of our latest improvements. While the program has a great new interface for members, there are two significant operational changes for Credit Unions – bundled enrollment and streamlined marketing requirements. These improvements make it easier than ever to enhance member value, boost loans and earn noninterest income. Contact your league representative to learn more.

The exclusive discounts through Love My Credit Union Rewards have delivered great results when it comes to driving loan growth, but that program represents just one of several tactics that CUSG is working on to help Credit Unions grow. LoanPlus Collateral Management System is picking up speed in the market as more and more Credit Unions recognize how this award-winning technology can help them say "yes" to more member loans without increasing risk. Please check the events and webinars section on cusolutionsgroup.com for upcoming webinars.
This past week, our Technology and Marketing Solutions teams launched a series of webinars on digital marketing; and the response has been so high that we've scheduled additional sessions. It's very exciting to see Credit Unions ramp up their efforts on things like responsive design, paid search, search engine optimization and social media. These tactics are taking member engagement to new heights and helping credit unions compete for younger members, and our team of experts can help lead the charge. Check out the events calendar at cusolutionsgroup.com to register, or request more information.
| | |
| --- | --- |
| | |
Member engagement is critical, but so is employee engagement. As we near the fourth quarter, it's almost time for annual employee performance reviews. I can't think of many managers that look forward to the review process, but there are several solutions from our HR Performance division that make it easier for management and more engaging for employees. Performance Pro is a strategic performance management and employee development system that helps automate and improve your performance management program. Combine that with our salary administration tool Compease, which can deliver nearly 4-to-1 in cost savings, and you've got a comprehensive solution that can dramatically improve your operation. Visit cusolutionsgroup.com for product tours and more information.
In addition to exploring products like Performance Pro and Compease, maintaining a healthy culture is critical to employee engagement. Join Stacie VanDenBerghe from our Michigan Solutions division at Soaring Eagle Casino Oct. 21-22 for a two-day workshop on culture change. This two-day conference offers tools on strengthening the credit union culture, navigating change and implementing plans. This workshop will also include a dynamic session on developing and maintaining a healthy cross-selling environment and managing the ever-changing credit union environment. Click here to register.
I welcome your feedback on all that we are working on. As we travel down our Road to Reinvention, we will need your comments and support even more. If you have ideas or needs that we should address, feel free to contact me directly or reach out to any member of my staff.